Istanbul's most beautiful subway stations in the world
If you want to come to Istanbul and think about riding the metro, so we recommend you to read this article.
"If the world were one country, Istanbul would be its capital," Napoleon Bonaparte
Istanbul is characterized by many aesthetic advantages since ancient times, and the first advantage is the natural diversity distributed between land, water and mountain. God loved it with a nature with breathtaking colors that is less than any other in the world.
The second advantage lies in the architectural and artistic achievements that people have formed from ancient times to the present time, starting with their walls, through their mosques and palaces, to the modern building renaissance and its infrastructures, among them the "metro" of the tunnels and its stations.
There is no doubt that the Istanbul metro stations are one of the most beautiful tunnels in the world at all, and this saying is not hypocritical or exaggerated, but everyone who uses the metro in his daily movements clearly observes the technical methods used in forming and decorating the stations extending from the "Kadi Koy" area In the far Asian section to the "Basaksehir" and Ataturk Airport in the heart of Istanbul, Europe.
Where the architect, engineer and artist spared talent only and formed from them a fine artistic mixture between the ancient and the present, they used marble, alabaster, stones, ceramics, colored mosaics, glass and all kinds of minerals to form a dazzling image of the stations, which gives the soul the human reassurance and psychological and physical comfort, and feels that he is sitting in a palace Or a park, or even a game city.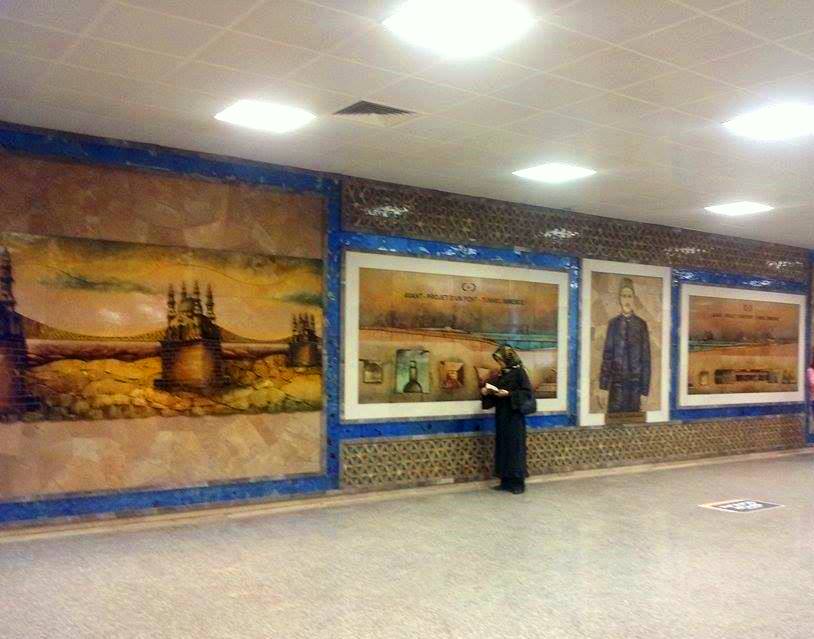 "Aladdin Abu Al Ward" is a consultant doctor who recently moved with his family from Germany to Istanbul, after spending nearly 14 years traveling to all German cities, originating from Syria, and he says: "I once had to move on the metro because of the breakdown of the car, so I headed from My house located in (Basaksehir / Metro Kent) to (Sisli) by (metro) where I saw most of the stations that we stopped at, especially the (Yeni Kabi) station where I got off to replace the metro line .. I was struck by the color scene and the way it was distributed on the glass panels covering the walls The station, and the scene of the polished stones very carefully, then when I climbed the ladder Rbaia and saw the plastic paintings depicting Istanbul cultural landmarks, add to this super-hygiene covering the place .. traveled to the past in all German cities and most of the capitals and cities of Europe, and I still travel constantly because of the nature of my work, I did not see the beauty and splendor of designs Istanbul stations. "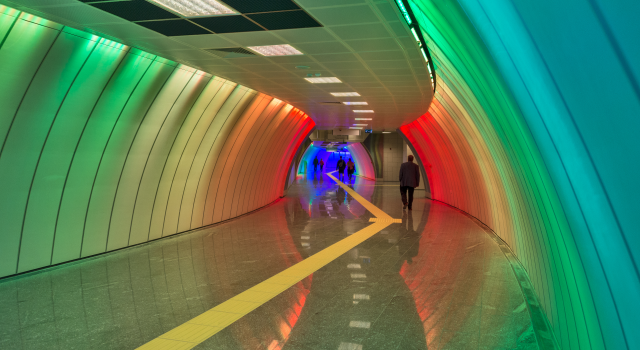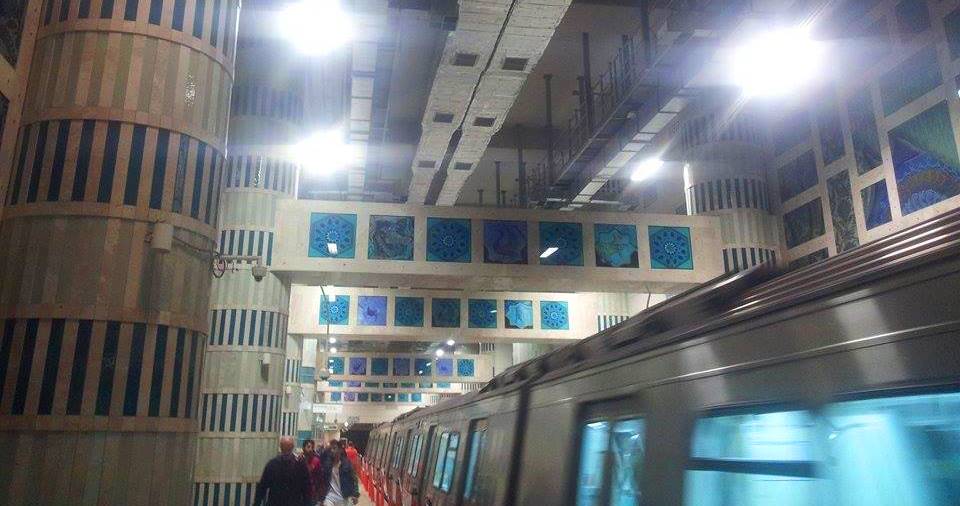 As for "Medhat. A.", an Egyptian teacher who studied in Britain and now teaches the English language in Istanbul, he adds: "When I came to Istanbul, I had a hobby, which I do on holidays, which is transportation by subway between the Asian and European sections, and every time I intend to go to a certain station to visit the regions Tourist and exploration, I once felt in a tourist landmark when I landed at Boğaziçi Üniversitesi station, and this prompted me to watch the other stations, in which art differs between one station and the second .. There are many beautiful stations distributed in the world, but they are individual, but in Istanbul the beauty includes Most stations. "